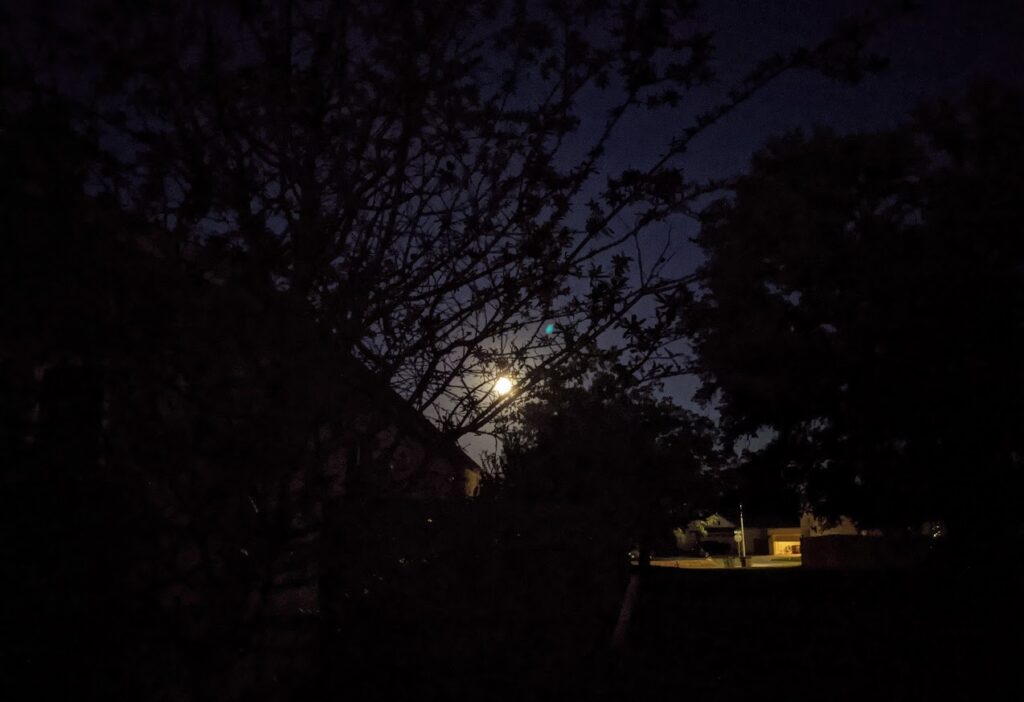 Today was a stressful day, a tiring day to say the least

I kept on thinking when will I get over with this day?

My mind was longing for some beauty, for some pleasure

My eyes were hovering and wishing for some soothing balm.
A lookup onto the Sky

There lies everything I was looking for

Everything that can make my imperfect day perfect

Everything that can provide solace to mind, body, and soul!
The vastness of the incredibly clear sky

The cool silvery moon shining bright

The plethora of twinkling stars

All in unison creating and celebrating the perfect celestial beauty!
The bewildering beauty of the Moon

Peeping through the branches and leaves of the trees

A hide and seek game to behold

Casting a spell to wean off all the darkness surrounding us.
"I am taking my blog to the next level with Blogchatter's My Friend Alexa 2020″ campaign. This was my last post for the campaign. I would like to thank the entire Blogchatter team for such a wonderful campaign. It kept me busy and my creative juices flowing the whole month of October.