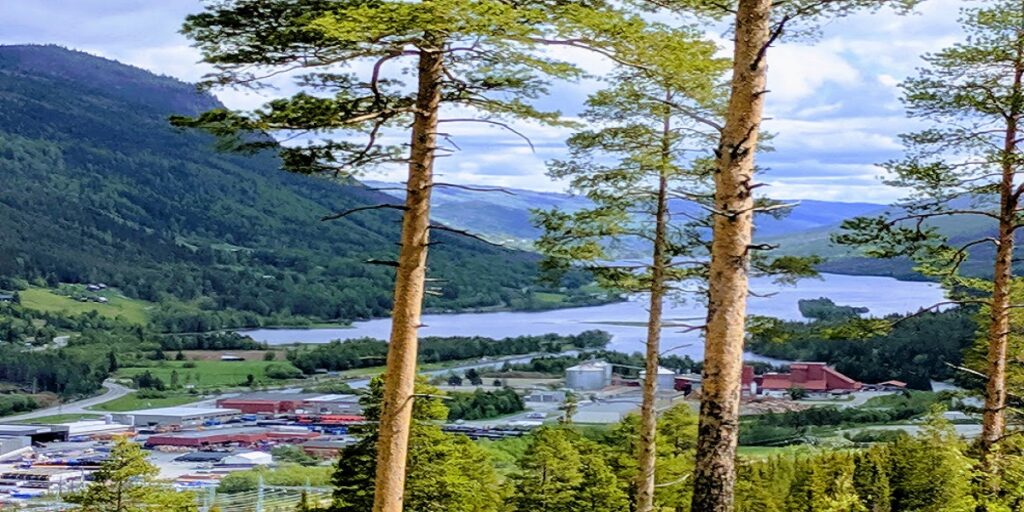 Lush greenery, beautiful lakes, and quite a lot of snow – have you ever been on a train ride that encompasses all these delightful landscapes in a matter of a few hours? Yes, I am happy to say I have been fortunate enough to witness that. The marvelous 6 hours 30 minutes journey from Oslo to Bergen left an indelible impression on me, one which I will cherish forever.
It was a misty day with some drizzle here and there. The weather not being on our side, I thought we have to relinquish the excitement of enjoying the beauty of Europe we have seen only in calendars! On the contrary, just as we settled inside the train and seated ourselves comfortably, I went on an obsessive spree of clicking pictures. For me everything was picturesque and it would be a sacrilege to waste any chance of capturing them to enjoy them in the future.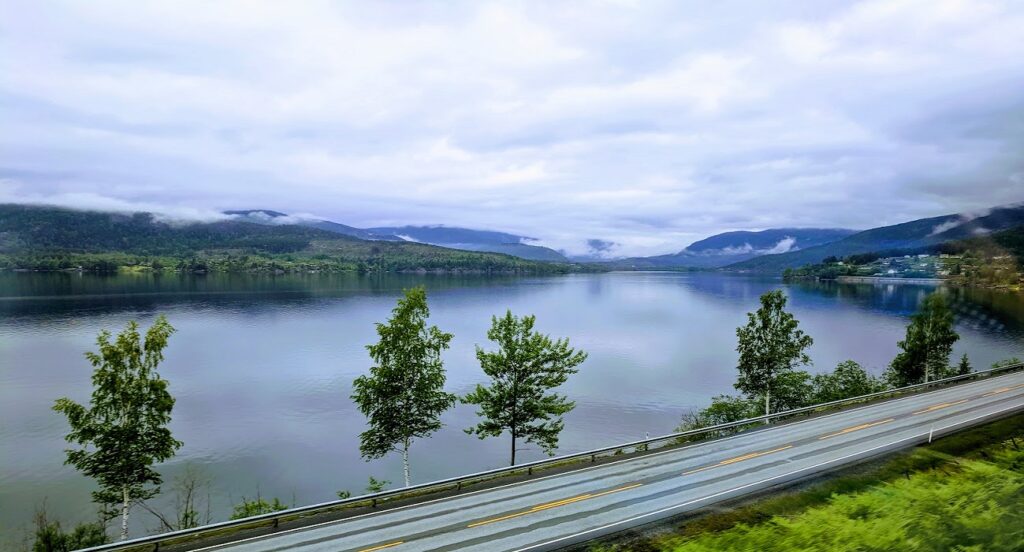 While leaving Oslo we get to witness the beauty of the lowlands. You can get a glimpse of cute and beautiful houses, both large and small. The greenery surrounding the houses adds to the charm of the place.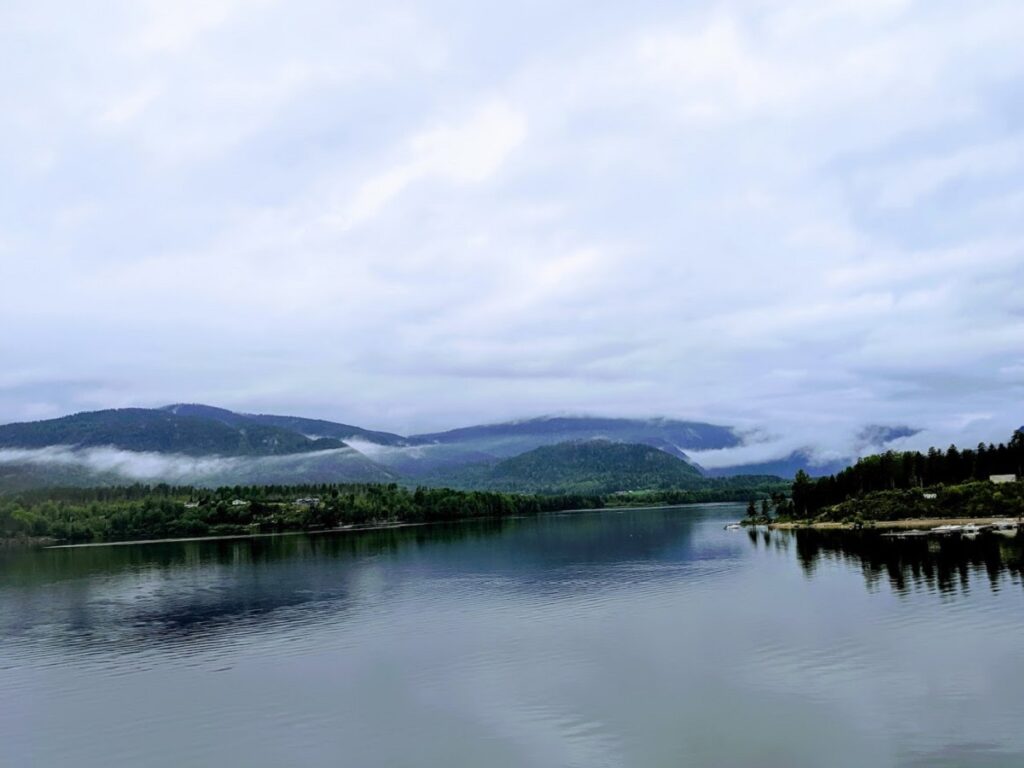 The crystal clear water, hemmed by green mountains and white mist floating over them – it is a sight you can never forget. It will always remain etched in my memory.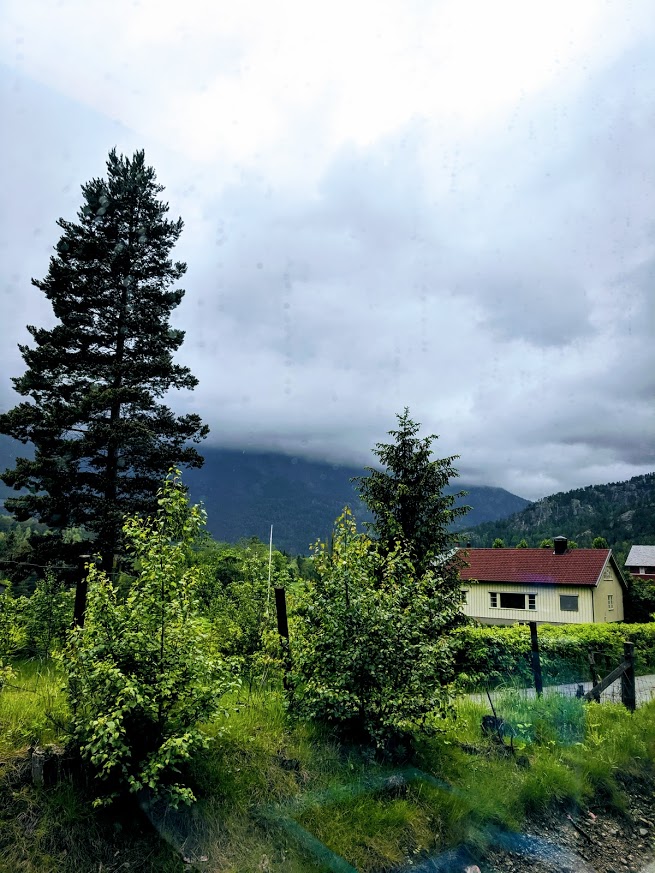 I so wish I stayed in this house, forever. Imaginations galore – waking up in the morning to such beauty and then sitting with a hot cuppa in a nook and letting your mind wander. Soothe your eyes by the greenery, soothe your ears with the sound of the rustling leaves and gentle wind and soothe your soul with the tender chill touching your skin.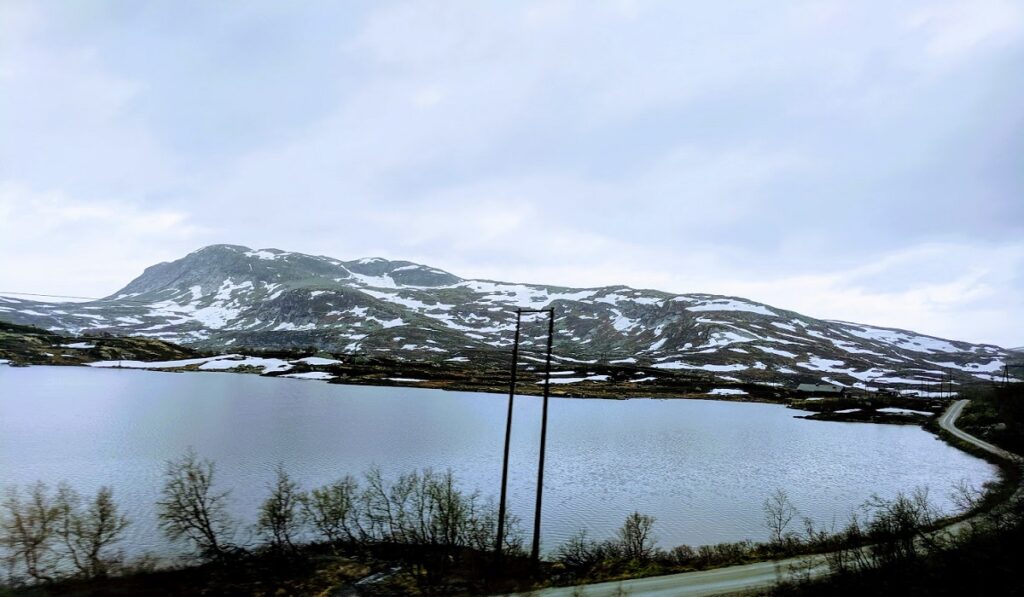 Snow in June? If anyone told me such I would have dismissed that as a joke. But here we are, riding on a train in a long winding path and enjoying the view of snow-capped hillocks with the glistening clear lake as the foreground.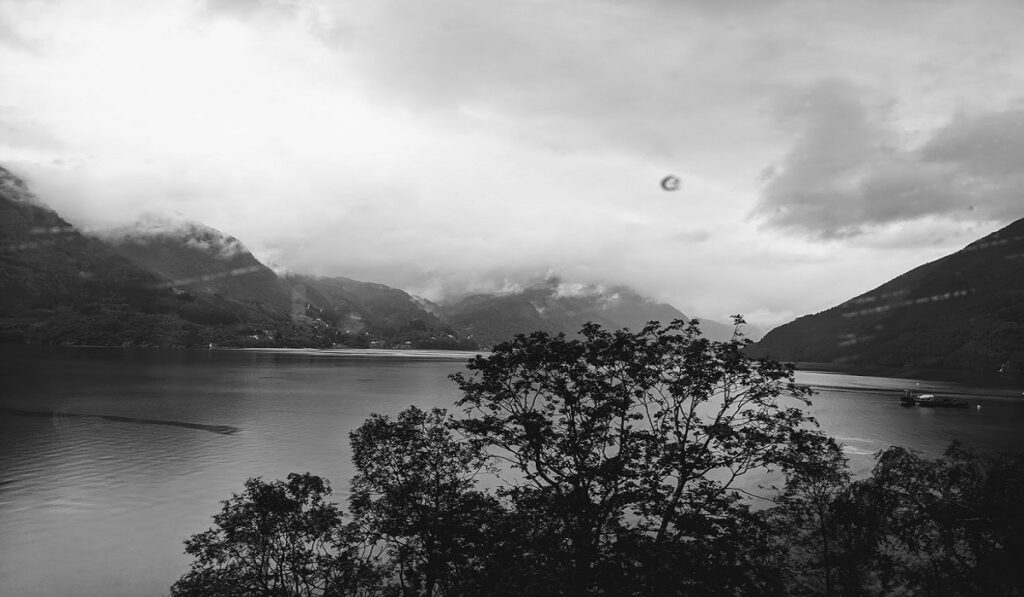 If there was anything like nature meets art, it would be the train journey from Oslo to Bergen and back. It seemed like a piece of heaven where everything is beautiful. It was like poetry, it was like music, it was the perfect potion to calm your mind and make you feel nice.
I was already bowled over by the natural and sculptural delights of Norway. But the effect of the enchanting mix of clear blue lake, green forests, and white snow felt different. It was as if the colors were mingling together and asking you to slow down, take a deep breath and enjoy the simple pleasures in life.
"I am taking my blog to the next level with Blogchatter's My Friend Alexa 2020″ campaign.