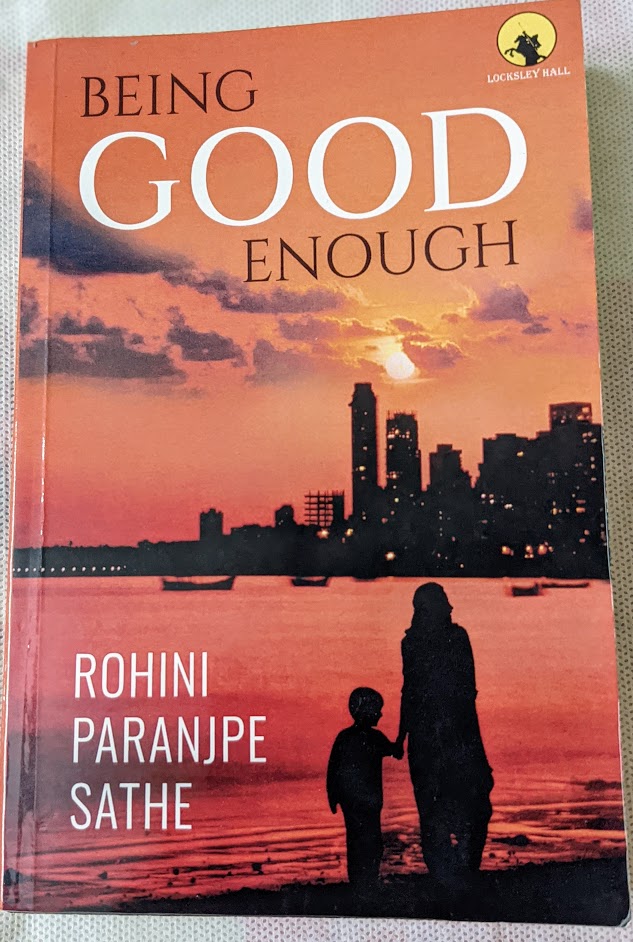 Being Good Enough is the journey of Jyoti, who stays in a chawl in Mumbai trying to leave behind her troubled past and working hard to give her son a bright future, hiding from him all the curses and abuses she faced. However, the past has a penchant for catching up with the present, and Jyoti's life would not be any different. Rohini Paranjpe Sathe's debut novel 'Being Good Enough' is a tale of human flaws and beliefs of a patriarchal society and how experiencing them and fighting them make us stronger and more humane.
Will Jyoti be able to handle the surprising challenges which life has in store for her? Will she be able to find peace and secure her son's future? Will she be able to hide whatever she was trying to hide or will those wreck havoc in her life? To know the answers to all those queries, become a companion of Jyoti in her adventurous journey.
The story puts forth many mysteries and unravels them in a very fluid manner. The story shuttles between Mumbai and Delhi – the present residing place and the home of the past. The story, set up in Delhi talks about Jyoti's family, her childhood, her promiscuous youth, the mistakes she committed, her trap marriage with a gay person, her friendship with her gay husband, and finally giving birth to her son to run away from the place. The description of her tenure in Delhi highlighted a lot of societal stigmas and contraptions like patriarchal dictates and religious divides and how they mingle to make life harder for females. It also shows the hypocrisy of the people in power – how they shun any religion other than their own. However, they do not think twice before joining hands with people of another religion to fulfill their vested interests.
Jyoti's present takes place mostly in a "chawl'' in Mumbai and is visually evocative. Aspects like space constraint, people sharing walls, yards even bathrooms to the strong bonding shared between the neighbors are all depicted crisply. Jyoti's story begins in a crowded Mumbai market, it gradually unfolds amidst the differing societal and religious beliefs in Delhi and finds a climax back again in Mumbai.
What I loved most about the novel is its characterization. The characters are all shades of grey which makes them more believable and relatable. They all are an integral part of the story and have a story tell. A noteworthy point is the ease with which the narration was done – jumping from the present to the past and again back to the past. Another aspect which I loved was the usage of lyrics of Bollywoood Hindi songs. They have been all throughout, from the past till the present to portray not only emotions but the passing of time as well. The book cover with the picture of a mother holding the hand of her son with the city skyline as backdrop deserves special mention. It was able to perfectly give us an idea of what the novel is about.
If you want to embark on a modern and realistic journey via a book, I would definitely recommend reading Being Good Enough. For Rohini Paranjpe Sathe I can only say that her debut novel is 'really good enough'. It is a light read, but with an emotionally and intellectually enriching storyline, and poignant storytelling.
So don't wait anymore and buy the book from here now.