I have always been fascinated by the enchanting beauty of Europe, especially the Scandinavian countries. Last year I was lucky enough to get the opportunity of traveling to a few European destinations, one of which was Norway. It was during the summer, so did not have the opportunity to witness the phenomenon known as the Aurora Borealis or the Northern Lights.
However that did not deter my excitement and I tried to enjoy whatever was in store for us in Norway, and mind you there was a LOT! After the initial tiredness due to jetlag, I decided to visit the Frogner Park with my son. It was walking distance from the hotel where we were staying and I love to walk. So, we took umbrellas and headed out for the park. In this post, I am going to only feature some of the pictures which I captured there. However, it was raining and hence the pictures did not turn out that well. I can, in other words, say the pictures did not do proper justice to the magnetism of this unique place.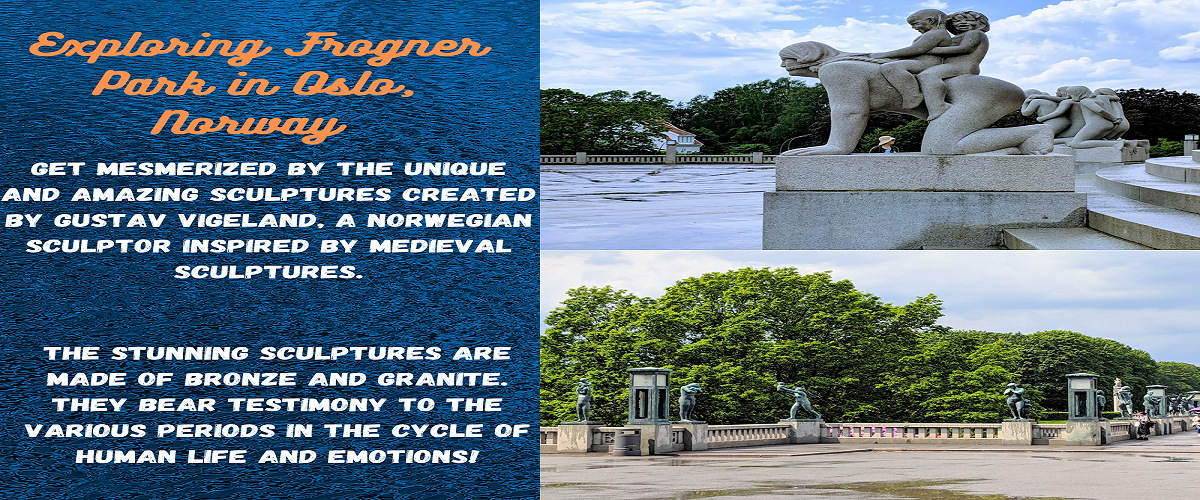 If you want to enjoy a day trip to Oslo at a quirky yet distinctive place, Frogner Park is the place to be. The park also exhibits a museum and it has ample places for kids to play and adults to take a stroll and enjoy nature's beauty. If you want to know more about the place, check out this link.
"I am taking my blog to the next level with Blogchatter's My Friend Alexa 2020″ campaign. This was my 5th post and I must say I am having a blast writing for the campaign. The next post, again about Norway will be posted within a couple of days.